Isenau 360 - Authentic Alpine Resort
Isenau 360°? A Lab for Soft Tourism and for the renewal and operation of the Isenau resort. Four-season soft tourism, eco-friendliness and authenticity are our priorities.
Show my support to isenau 360
Message from the Isenau360 Working group
Les Diablerets, 14th april 2019
The Isenau 360° Working Group would like to thank all the Friends of Isenau who have made it possible for us to carry out the project to date. Your valued and continuous support encourages us more than ever to continue!
You will find the presentation shown tonight here.
As mentioned, we need you, so we thank you for taking some time again to position yourself on some possible support for Isenau 360, via a membership to one of our Isenau Clubs and/or a donation via this new form.
Feel free to visit our Facebook page to stay informed! 
Thank you for your support.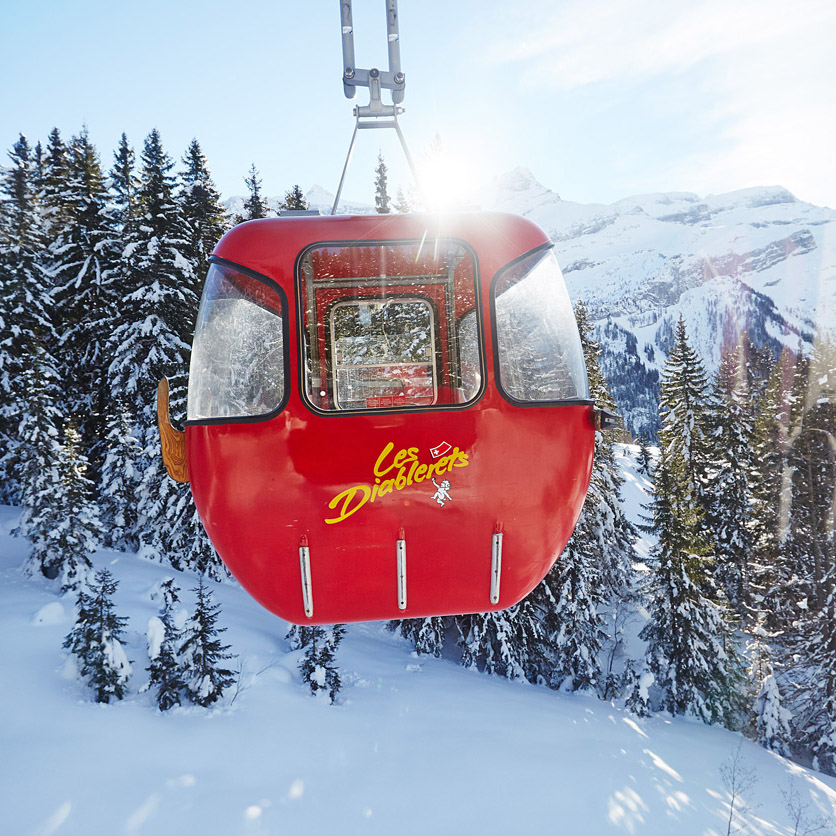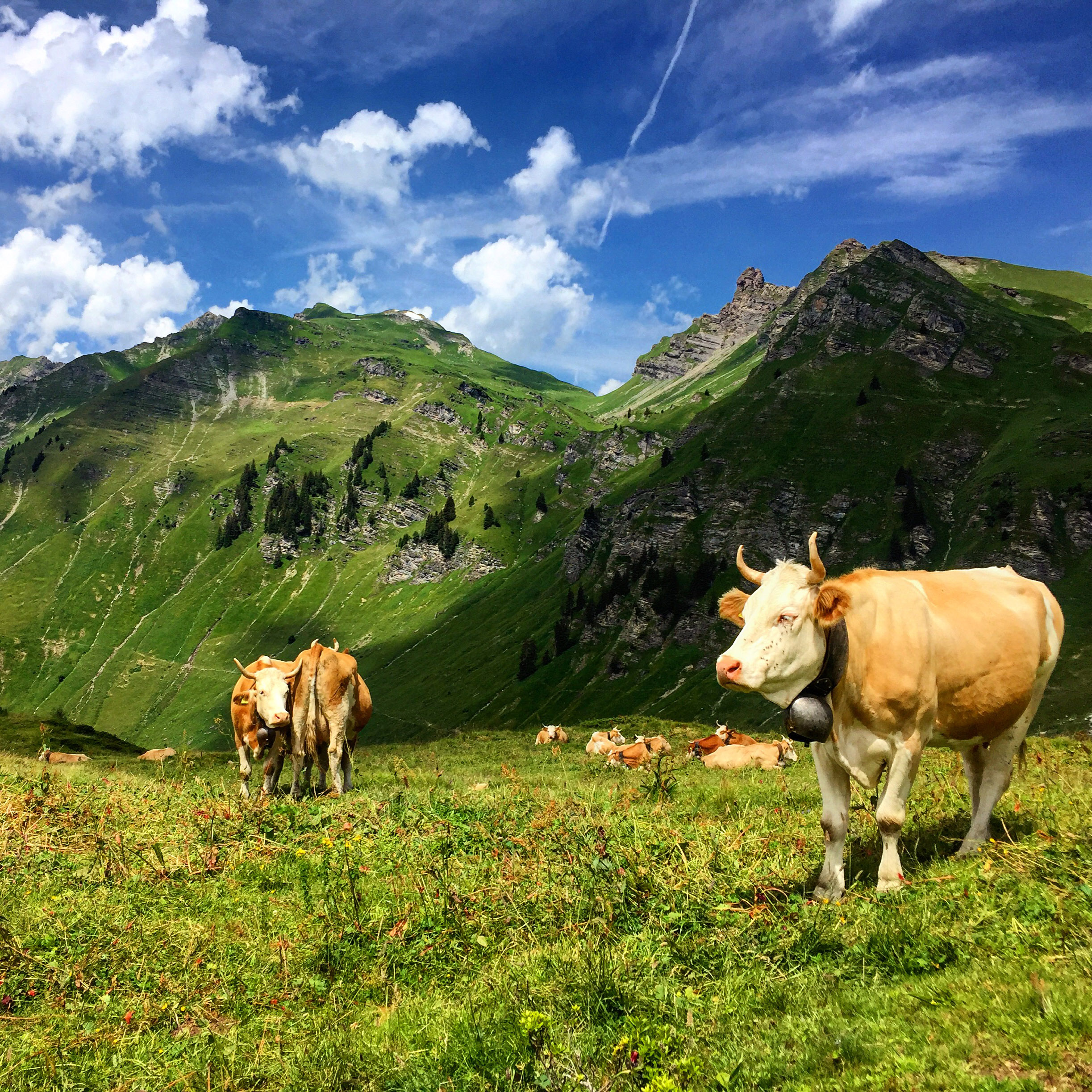 The Isenau project is still possible… we must just transform this opportunity into a success.
A four-season resort
In winter, thanks to its natural snow cover. In summer, with its flora and fauna. In spring, when nature awakens. In autumn, when it becomes generous and colorful. Isenau, a pure happiness for 4 seasons.
Key competencies
The working group is a group of people with a strong link to Les Diablerets and the Isenau estate. Its participants voluntarily contribute their skills and professional networks to develop a Tourism Laboratory for the reconstruction and exploitation of the Isenau estate.
If you are interested in sharing your ideas or know-how, we would be happy to receive your proposals.
Communication
Composed of marketing specialists, traditional and/or digital communication experts, content editors and a graphic designer, this working group focuses on building a communication strategy and coordinating the related tactics for Isenau360.
Ecoresponsability, durability, green tourism
Composed of various profiles all showing a very high interest for ecofriendly ideas and sensible to the major challenge of global warming, this working group identifies and evaluates the feasibility of 4-season ecofriendly activities, which could match the Isenau360 positioning. It is also here to make sure the Isenau360 remains globally and over time as an eco-friendly project.
Financials
Financials are a key aspect of the project. Isenau360 can count on top-level financial experts, mastering business plans in the field of tourism and related fields, with the aim of securing the long-term financing and profitability of the project.
Cable-car and skilifts, technical aspects
Composed of specialists of cable-cars, skilifts and other technical questions, this working group evaluates all the available options for the renovation of the cable-car and skilifts. Furthermore, they are also planning the long-term maintenance of these infrastructures
Strategic contacts
With various profiles and networks, this working group maintains a close relationship with partners and key players of Isenau360.
Restaurant and related infrastructures
Also composed of various profiles, from food lovers to catering specialists, this working group evaluates the technical possibilities for a full renovation of the existing restaurant and more broadly, an innovative concept integrating comfort, authentic local products and an environment-friendly approach.
Legal affairs
Composed of experts of legal affairs, this working group evaluates and plans all structural and governance aspects of Isenau360, aiming for a smooth and solid implementation of the project.
Members of the workgroup
They volunteer to make Isenau live again
Michel Fontana
Team ecoresponsability, durability and green tourism
LinkedIn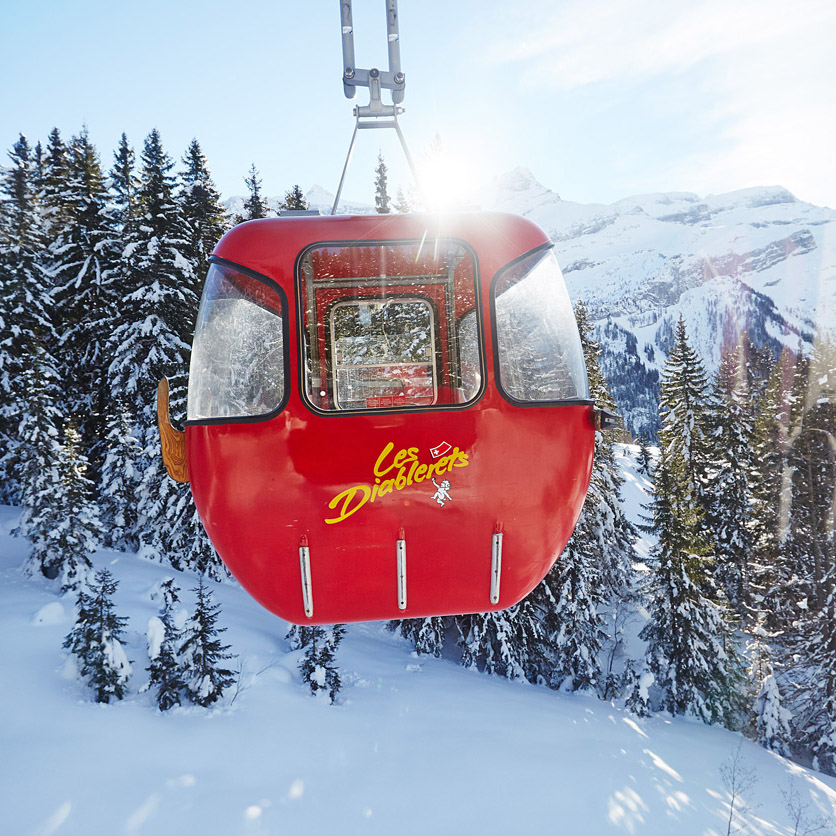 Jérémy Foster
Team ecoresponsability, durability and green tourism
LinkedIn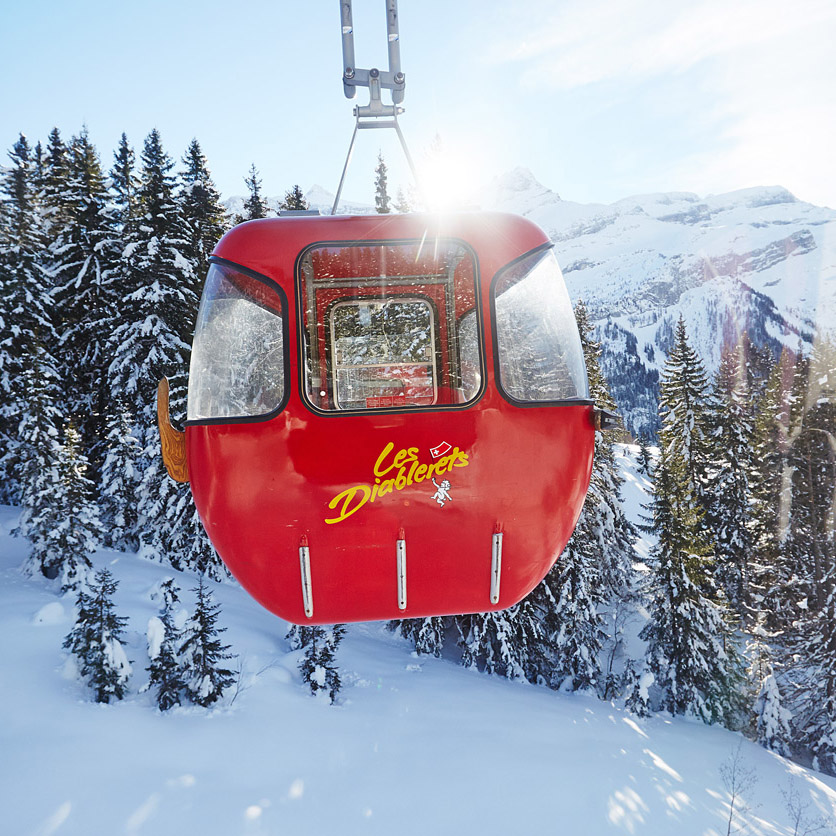 Claude Lacroix
Team Restaurant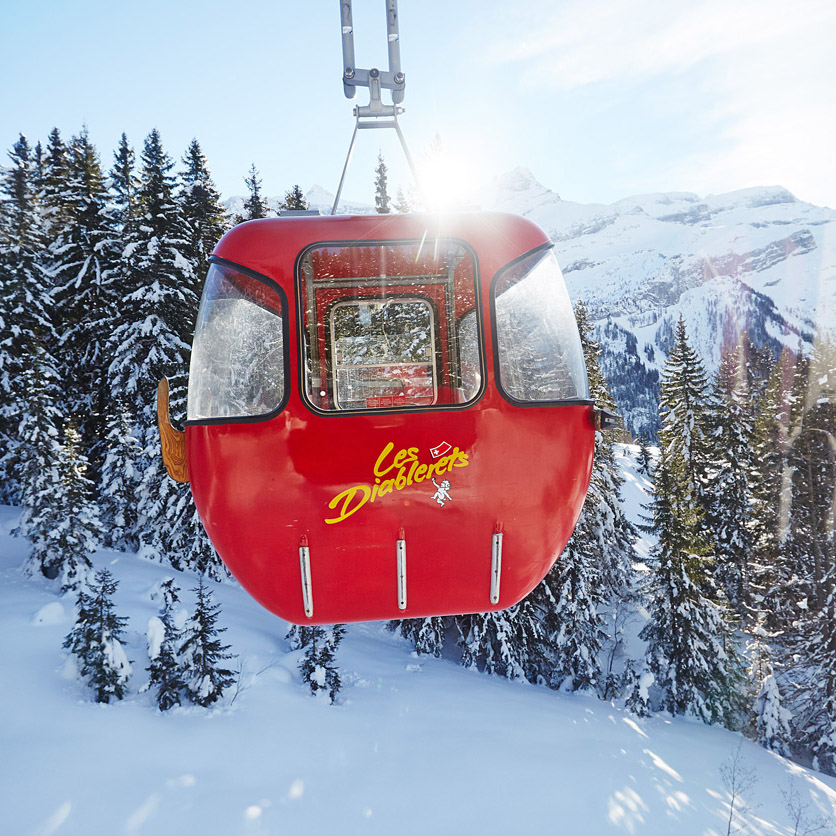 Laurent Manzoni
Team ecoresponsability, durability and green tourism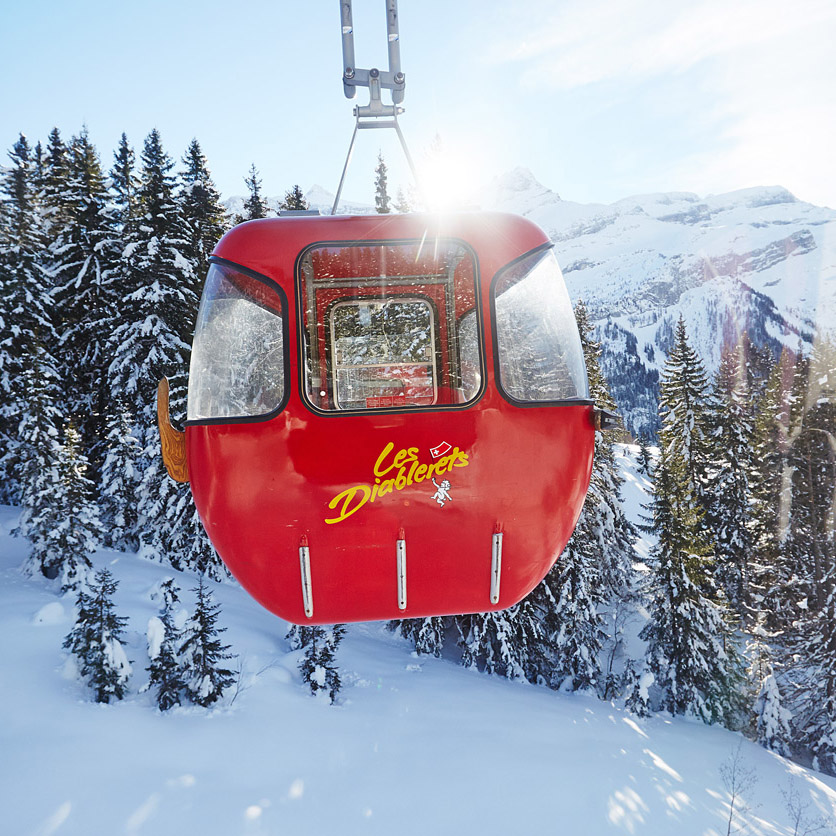 Alain Métraux
Team cable car, ski lifts and technicals aspects

Learn more...
Alain Métraux, who has lived in Les Diablerets for almost thirty years, is a ski lift specialist and holds a federal certificate as a cable transport specialist. He has held various positions at Glacier 3000 and Le Meillerets, allowing him to gain extensive experience in all aspects of a ski lift company. He created his own company in 2012, MECANICAL, located in Vers l'Eglise in the building of the Busset service station and active in the sale and mechanical repair of all installations and machines for companies and private individuals. He also carries out machining and metal construction work. On occasion, he assumes the responsibility ad interim for the operation of ski lifts, as in Charmey in 2018. He was a member of the Communal Council for three terms. Passionate about mountain sports, Alain is a skier, a skier, a hiker, a walker and a mountain biker. He enjoys visiting foreign mountain destinations, which allows him to share the experience of other places.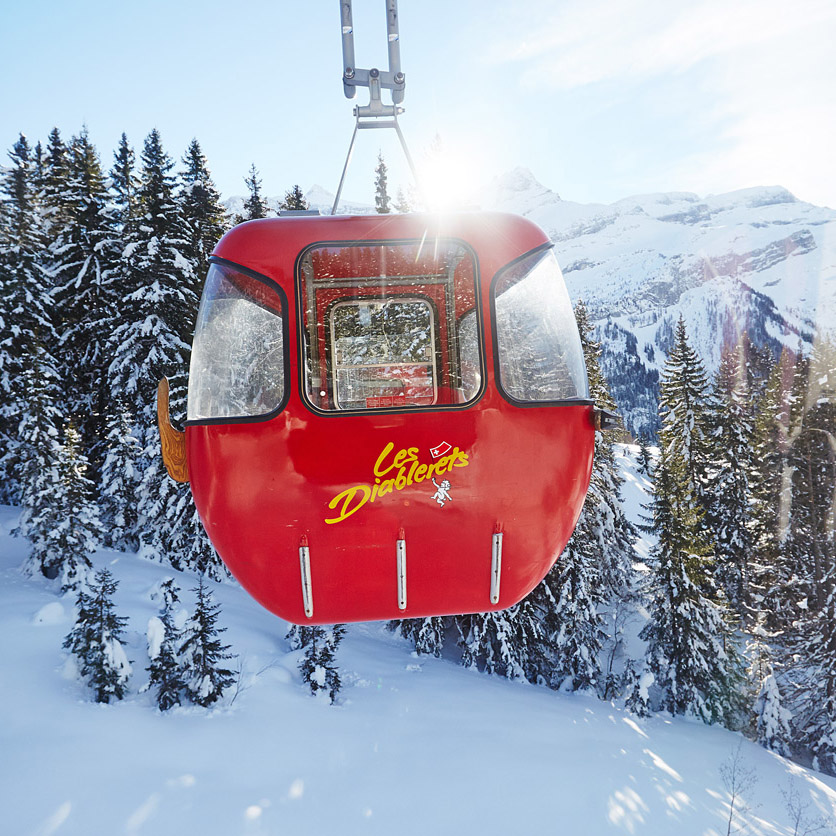 Luc Péneveyre
Team ecoresponsability, durability and green tourism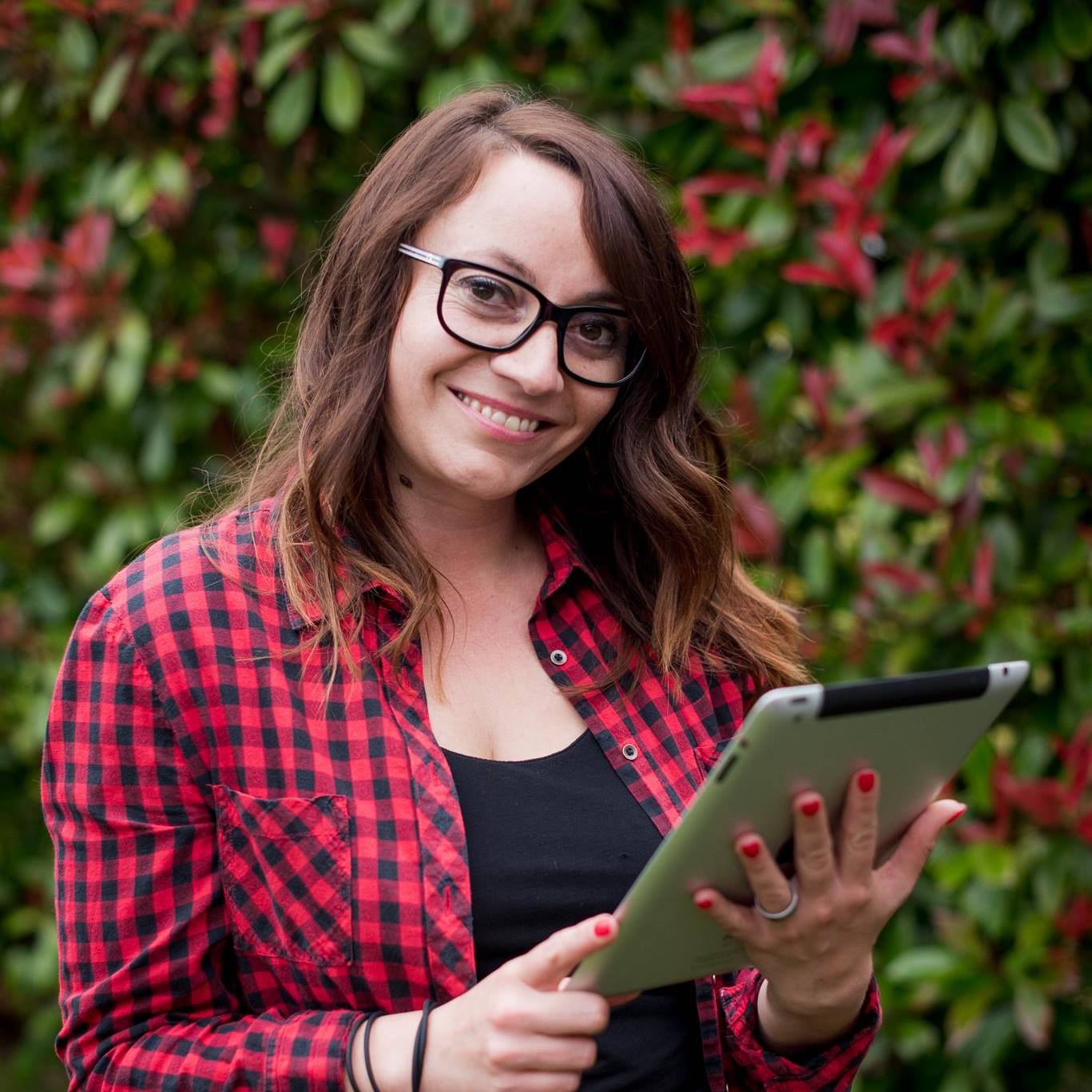 Myriam Pichard
Team communication
LinkedIn
Learn more...
An assiduous secondary resident thanks to her grandparents, she, like many of us, learned to ski in Isenau. But she is suspected of having fallen in love with the Diablerets already after her first visit at the age of two weeks! Active member of the Glisse Club, she discovered event organization and communication.
At the skatepark, she meets her husband, you guessed it: an ormonan!
Her face is probably well known to you since she was in charge of the tourist office for 5 years, before joining Glacier 3000. Specialist in communication and digital strategy at Debout sur La Table, she finds in the 360* version of Isenau THE project for which she willingly makes her network and skills available on a voluntary basis.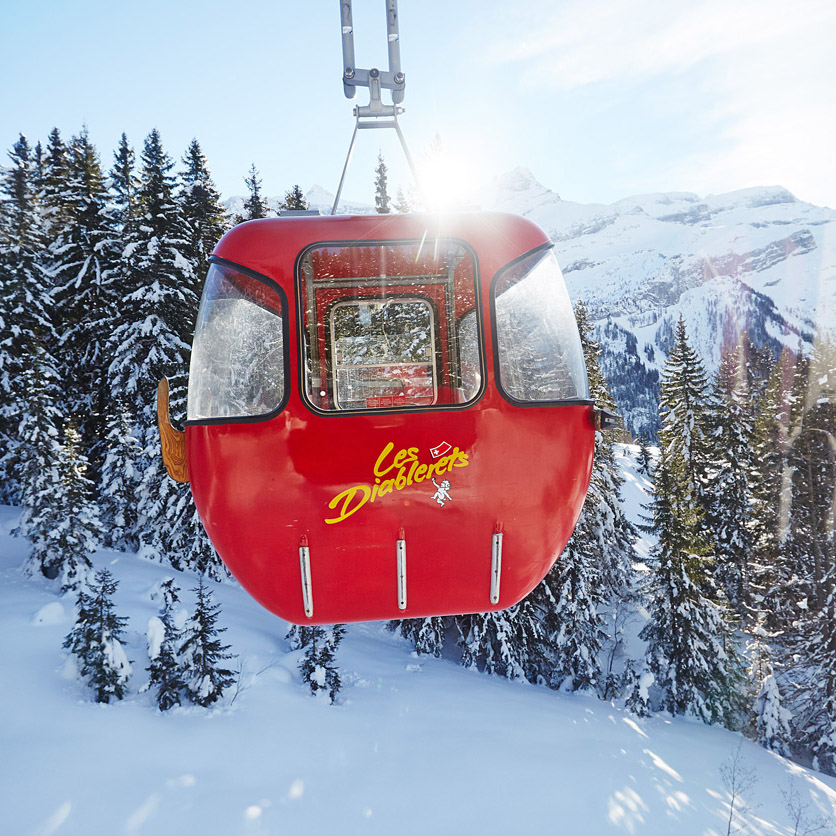 Christoph Stoeri
Team cable car, ski lifts and technicals aspects
LinkedIn

Learn more...
Christoph Stoeri, domiciled in Blonay, has owned for more than 15 years an apartment in Les Diablerets. Aged 59, an EPFL engineer in mechanics and holder of an MBA from HEC Lausanne, Christoph has assumed important responsibilities with Bombardier Transport, CFF Infrastructures (maintenance manager for all CFF infrastructures) and several private companies. He has managed large complex projects. Currently, he is the director of Kummler + Matter Romandie, a company of 150 people, which has produced, among other things, the cabling of the new lift installations at Meilleret. In private, he practices sports on Lake Geneva and in the mountains around Les Diablerets, with his wife Cornelia and two children Marie-Joe and Pablo: mountain biking, skiing, cross-country skiing, hiking and until recently, paragliding. He is engaged for the community as a member of Apcado des Diablerets, member of the municipal council in Blonay and chairman of its management committee.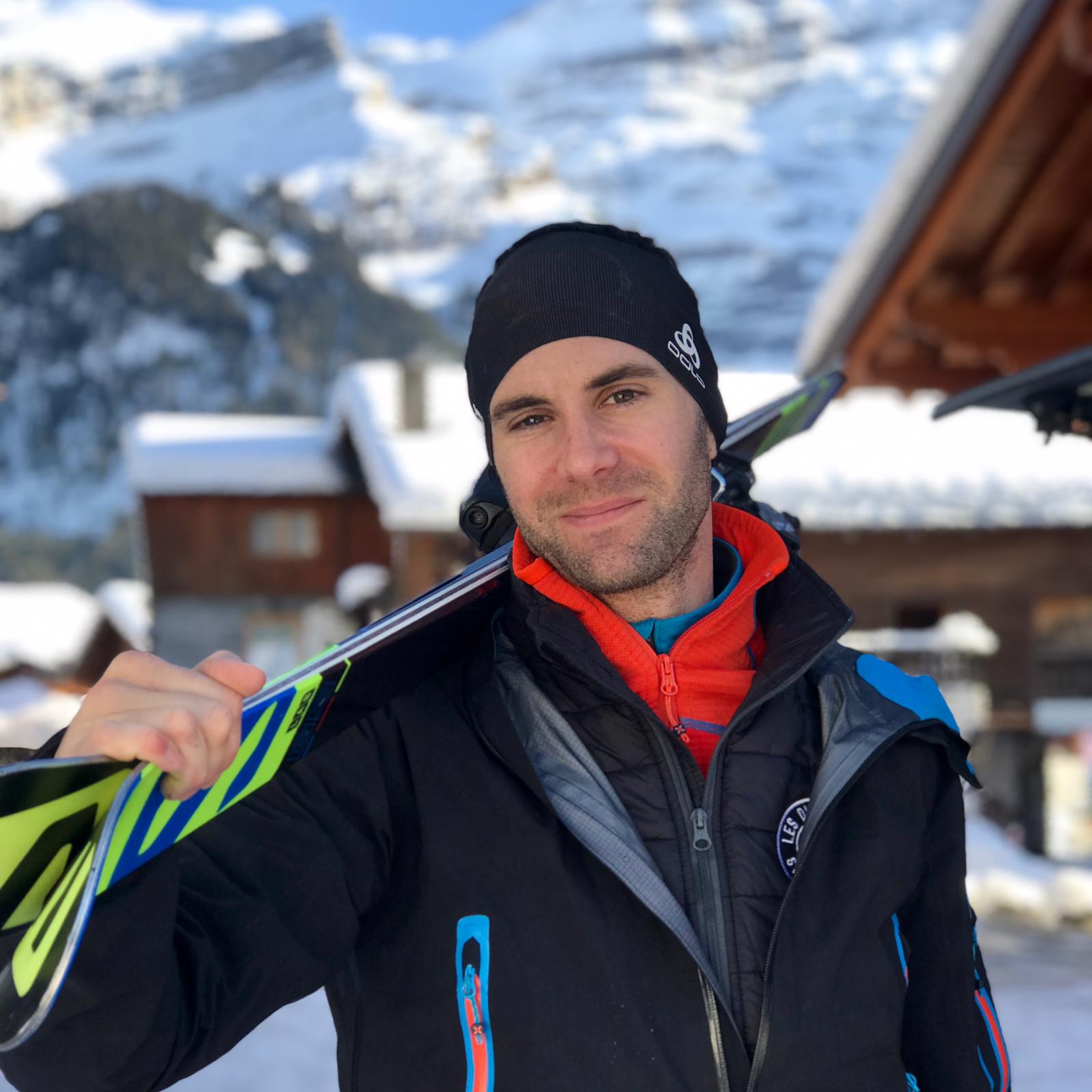 Joan Trachsel
Team ecoresponsability, durability and green tourism
LinkedIn

Learn more...
Joan Trachsel, native and resident of Les Diablerets, a young independent entrepreneur, who willingly makes available his skills for local associative events. Happy to participate in the adventure Isenau 360 in order to, among other things, compensate his vitamin D deficiencies at the bar of Floriette.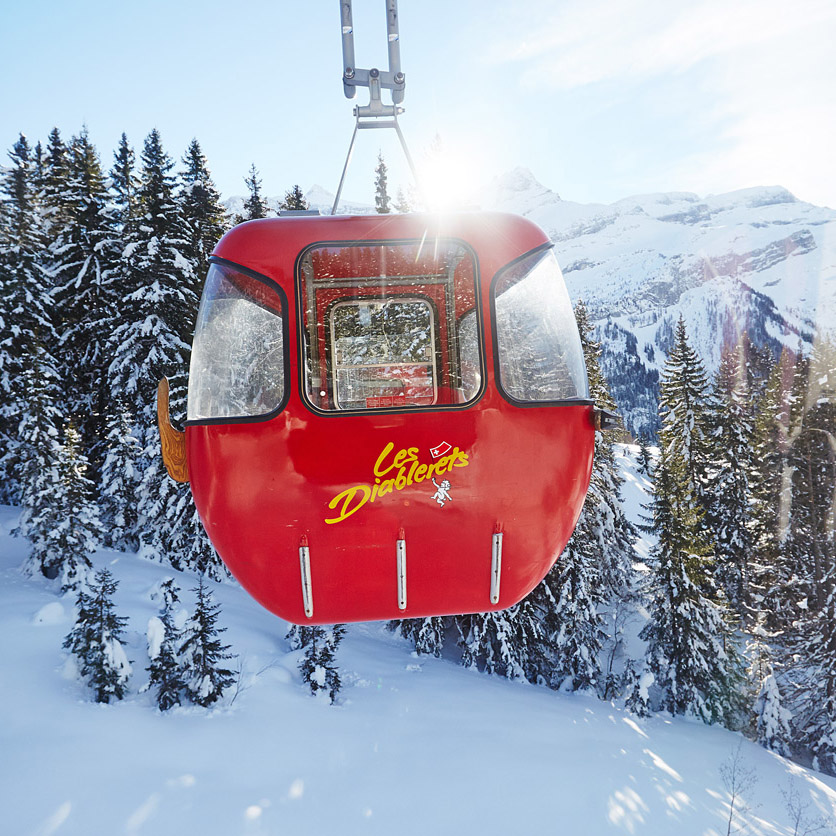 Anne-Marie Vial
Team ecoresponsability, durability and green tourism
Learn more...
Anne-Marie Vial, binational German-"ormonanche", doctor, mother of 2 children and married to a man from Fribourg, who succumbed to our beautiful valley.
I learned to ski at Isenau, as did my ancestors from Ormonts, as well as our children.
For the latter it was terrible to see the slopes disappear with the red gondolas.
I am very interested in ecotourism and am very concerned about the environmental challenges that we human beings will face in future.
Partners
We would like to thank all our excellent partners and advisors, who have supported us throughout the development of this project:
Mr Emmanuel Estoppey, Consultant Eqiilab
Mr Jean-Michel Stauffer, Innovaud
Mr Eric Nanchen, Fondation pour le Développement Durable en Montagne
Mr Jean-Chrishope Fallet, WWF Suisse
Mrs Laure-Emmanuelle Perret, Element Consulting (énergies renouvelables)
Les Diablerets Tourism Office
Hot News
Find here the latest news about our researches
Let's meet on sunday 14th April at 18:00, Maison des Congrès, Les Diablerets
Two of the representatives of the Isenau360 Working Group (WG) met with the Tourism Project Head at the Economy and Innovation Promotion Service - Canton of Vaud on Friday 22.02; all the work accomplished in the recent weeks by each and every member of the Isenau360...
The Isenau Working Group (WG), wishes to thank everyone who has participated in the survey on the future of the Isenau installations. We are pleased to see that you are almost 1,000 to show how attached you are to this domain ! As promised, the WG is now ready to...
Frequently Asked Questions
On the basis of your feedback, opinions, comments and ideas, we felt that it would be a good idea to create a Frequently Asked Questions section that would provide answers to some of the questions you may have and also clarify why some of the ideas submitted cannot be taken into account even if they are very good, in order to finally communicate in a transparent way on this issue.
Why is the project called Isenau 360 degrees?
The Isenau360 Working Group (WG) feels that Isenau must be positionned as a 360 degrees resort, with different types of revenues, in addition to skiing (2nd season activities, food and beverages, events, sponsoring, crowdfunding, grants for eco-tourism research programs, etc), to potentially reach a financial viability
Why is the new gondola described as «vintage» in the survey? As the old gondola has been dismantled by the present owner, does it make sense to have a cablecar which will look old?
«Vintage» does not mean the new gondola must be old! The WG believes the positionning should allow a good level of differentiation. The new gondola will be modern from a technical standpoint and will meet the strictest Swiss norms, but one of the keyword of the project will be «authenticity». The project slogan is based on slow motion, authentic design, local products, slow food, eco-friendliness etc.
Why has the old cablecar been dismanteled?
The Swiss Federal Office for Transportation has obliged the present owner to remove the cable, for security reasons. The owner took the initiative to pull the pylones down as well. This was done by a specialized company. The present concession having come to an end, the fact that the installation is no longer visible has no impact on the chances of receiving a new concession.
We have been told that the Isenau «buvette» will not be open this season and that the Standard slope will not be prepared as last year. Is it true?
According to the Swiss law, the buvette could only open if  toilets and running water are avaialable in the premises. Unfortunately, this is not possible for this year. The Standard slope was maintained by the Commune and the Isenau Foundation last year. But in the meantime, the question of responsability in case of an accident has arisent and must be addressed before the reopening of the slope. Parties are presently discussing the matter.
Why not a hotel at Isenau?
The location would indeed be ideal for a hotel! However, the «rural planning» (plan partiel d'affectation) for the entire Isenau area (and around), which was negotiated with the cantonal and federal authorities does not allow the setting up of a hotel activity.
Why not a chairlift instead of a gondola? It would be cheaper
As Isenau360 will target families with children and ski-beginners, the option of a chairlift is far from ideal. Also, the cost of a chairlift of more than 2'500 m is not far from the cost of a simple gondola, but much less comfortable.
Why can't we have a funicular as a means of transport ?
Because it would have to be underground for the first part of the track, which would be extremely expensive. In addition, it would be much noisier and spoil the view.
Why not set up a project as first planned going from Les Isles and thus forming a hub with the Meilleret ?
This project which does in fact offer a series of advantages was presented by the owners of the installations and the authorities. Numerous oppositions were received and no favourable solution has yet been found. The WG is keen to re-open the Isenau domain as soon as possible and this has excluded this proposal up till now. However, a prolongation may still be possible…
Why isn't there a project which would leave from the Col du Pillon ?
Such a project would definitely have certain major advantages because it would link up with the Glacier and increase the number of ski runs on offer. However, it would mean going through national protected nature zones (marshland, Lac Retaud) and would result in a great number of oppositions.
Why not develop the ski runs on the axis Col du Voret / Palette / Lac d'Arnon ?
It is true that the possibilities for skiing in this area are magnificent. A few years ago, such options were analysed by the authorities and promoters. Any extension of the domain was categorically refused by the federal and cantonal authorities.
Why not link up Les Diablerets and Gstaad with a railway via le Pillon and then have a telecabin between Le Pillon and Isenau ?
Extending the train to the Col du PIllon has been discussed for many years. This is a federal / cantonal project and unfortunately extremely expensive.
Why couldn't the old Vioz chairlift after a few alterations be used as a cheap alternative ?
A chairlift is not suitable for children in a domain which is specially adapted for families and should make children fully autonomous. In addition, the possibility of a "second-hand" offer is interesting but hardly any such offers exist since the legal and administrative rules and regulations involved do not allow such possibilities.
Why couldn't an intermediary station be built on the Route royale to lighten the traffic from the village ? The inhabitants of the region above the village would thus be able to reach Isenau directly from their homes and ski down the run with less snow.
This is a very pertinent question, not only for skiing but also from an ecological point of view. Such a cost has been examined and would represent a surplus of minimum CHF 3.5 million. For the moment, such an amount cannot be financed
By choice we built our home in Les Diablerets and not in any other village. Isenau was part of the reasons for this choice. We now feel that we have been let down, and our houses have dropped in value. The real estate tax should be reduced ! The upcoming Christmas holidays would be the right time to hold a meeting for a debate. The inhabitants and donors deserve it.
Your comments are fully comprehensible and the local authorities are taking them into account. They are collaborating intensely to attain the WG's objectives focusing on the reconstruction of Isenau. The WG intends to give everybody an occasion to express their feelings. The survey is the first step; a more complete presentation of the work accomplished is planned for the February school holidays.
Since the Alpes vaudoises 2020 Decree did not come about, and the financing cannot be realised, does this mean purely and simply the end of the project ?
It is true that the financing is one of the keys to the success of the project and in particular one of the unavoidable conditions to obtaining a concession.
 
The various discussions that the Isenau360 Working Group has had with the various economic partners have shown that alternative financial possibilities do exist. Now is the time to develop the project and its profitability so that we can show that the financing is possible. An important point is that, at the moment, Isenau is still on the list of projects which are eligible for the Canton's financial support as long as it fulfils the criteria of eligibility fixed by the government as regards financial, economic, territorial and environmental feasibility. The final decision of the relative authority responsible remains reserved.
Isenau Beauty
Isenau is a privileged place that deserves to be saved and respected, (re-)discover this jewel through the objectives of our photographer friends.